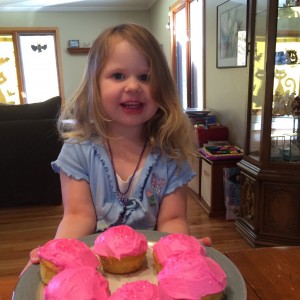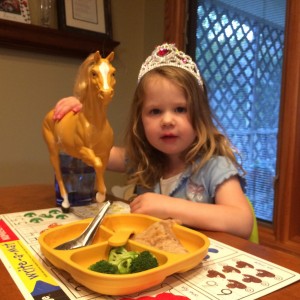 At 3.5 Robin is funny, happy, goofy, sweet, and energetic. She is more reasonable but still coming out of the 3 y/o tantrum phase. Robin is very opinionated about what she wears and has her favorite outfits and favorite shoes that she rotates throughout the week (if a dress she wants to wear is dirty it is a BIG deal). Robin loves to play with dolls and ponies and has a very sweet temperament. She is happy and outgoing at school and loves her rock climbing and ballet/gymnastics classes. She is always making people smile. I can't believe how much she has changed in 6 months. I am blessed to be her mom.
For her half birthday we baked cupcakes and Lilly helped us decorate them with pink frosting and pink sprinkles in honor of her favorite book, 'Pinkalicious' (which we read every night). Happy half birthday, Ro!
To see more of R in her 3.5 year cuteness, click here.